Try out our HTML lower thirds for free!
Would you like to try out some simple graphics built in HTML? Simply enter your email address below and we'll send you some unique links to your very own lower thirds scene, or read on if you'd like to learn how to use your scene with OBS as a virtual webcam.
Yes Please!
We just need your email address to send you your unique URLs
+44 (0) 1952 898488
Overlaying with OBS
First, if you haven't already, you'll need to download OBS.
Once installed, you'll need to enable the Virtual Camera as an output, by going to Tools > VirtualCam, then clicking 'Start'. This will present whatever is currently live in OBS as a webcam that can be selected from your video calling platform of choice. (you can also click 'Start Virtual Camera' from the controls section of the interface):

Next you'll want to configure your OBS scene.

A scene is a collection of layers (called sources) all composited on top of each other.

For this situation, you want your actual webcam to be showing full-screen, then our HTML graphics overlaid on top.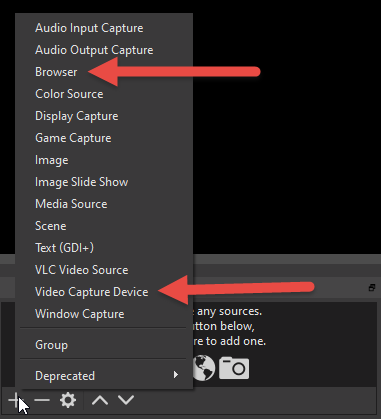 Add a 'Video Capture Device' source, select your webcam, and make sure it fits the screen fully.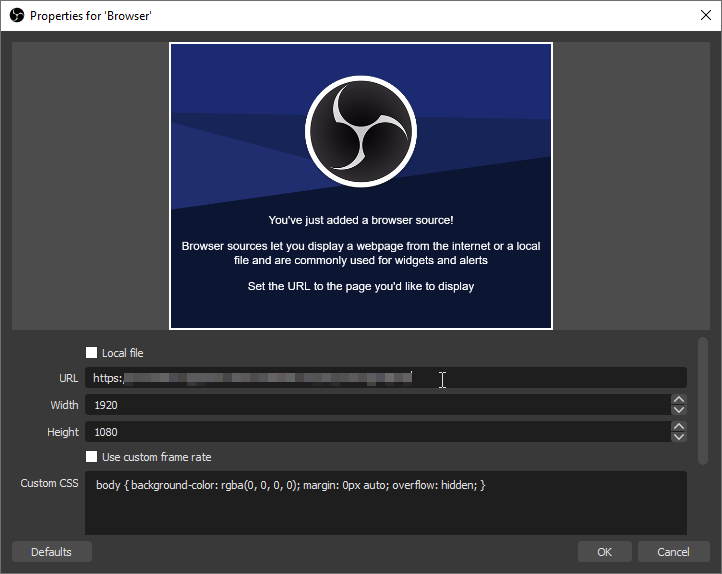 Next add a 'Browser' source, and give it the url to your HTML lower thirds page that was sent to you via email when you signed up above. Fit this fully to the screen too.

(make sure the browser source appears above the webcam in the list of sources, otherwise it'll be hidden underneath it)
You should've also been given the URL to a control interface, used to drive your lower third graphics in and out. This can be done from any browser if you like, or it can be embedded into the OBS interface using their 'Browser Docks' feature. To do this, go to View > Custom Browser Docks, then add your control URL.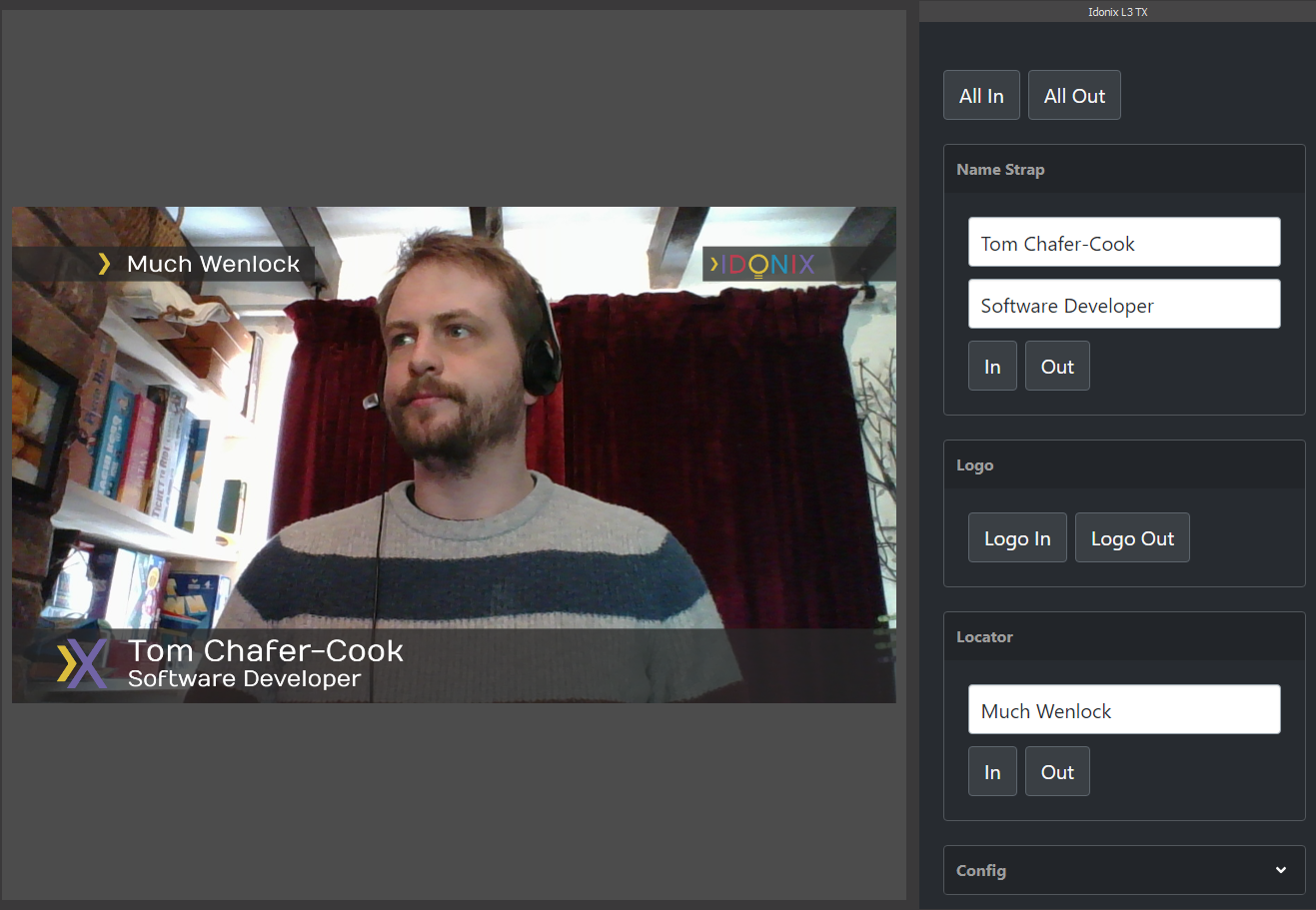 That's all there is to it! You can customise the look of the graphics from the 'Config' section of the control screen. These settings will be stored in your local browser's cache so will be remembered for next time, but not across multiple computers/browsers.
For a more fully featured and custom system, get in touch! We can build systems to suit any situation, big or small!