Our Voyager charting plugins make it easy to leverage your data and present beautiful looking and accurate charts that will engage and impress audiences. 
Build charts in Voyager 20 times faster! 

Drag and drop straight into Voyager Virtual Studio

Charts can be used in VR or AR environments

Link JSON data and Animate In, Out and Update 

Edit materials, fonts and animations 

Change titles and text annotations
Pie, Line and Column Charts currently available with more on the road map.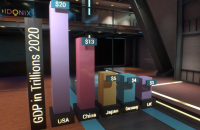 A fully configurable column chart. As few or as many columns as you like, capable of showing all positive values or a mixture of positive and negative
BUY NOW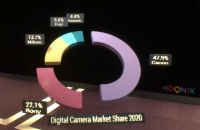 Colour coded segments with annotations, including the ability to explode them out for emphasis. Includes new doughnut option.
BUY NOW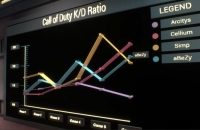 A chart. With lines! Animate lines in one-by-one, or all lines to stop points on the Y axis. Bring lines forward in Z for emphasis.
BUY NOW
Data and Control
As standard you can use Lucid Studio to create buttons to play out your charts by reading JSON data from file or via Datalinq. Alternatively use our Ignition UE Charting software that provides Excel/Google Sheets integration and a complete sequencing and playout solution. 
Stand out from the crowd by showing your important data in accurate beautiful looking 3D charts – download to try now!