Mission Statements and all that Jazz
It's commonly accepted that all companies should have a mission statement. To be honest this is something we resisted for a number of years as we deemed it a little cheesy. But as we've grown it's become clear why it's so important. It's a statement by which we can measure ourselves.
But, inspired by this great TED talk, instead of thinking about "vision" and "mission" we've chosen to phrase these things as our WHY and our HOW (and lastly our WHAT).
---

We're here to help you deliver a better show using cutting edge technology to improve your audience engagement.

Like great architects working in the built environment, we create a software space that makes you feel like you can contribute and be productive. A space that stretches your boundaries whilst still feeling supported.
---

Why (there's that word again!) are the following important? Because we use these criteria to measure every single thing we do: the proposals we prepare, the software we build, the projects we deliver, the interactions we have with customers, partners and suppliers.
We listen to our customers and to each other, and we're not afraid to ask questions

We're open and honest with our customers and with each other

We know what we know and we know what we don't know: no bullshit

We're team players

We enjoy giving praise and we enjoy receiving praise

We do right by the planet and its people

Any interaction with Idonix's stake-holders should leave them with a warm feeling

Last but not least it's all about fun: fun at work for sure, but plenty of time for fun with friends and family
So that's our why, our how, and the values that make us tick. All that remains is our what which you can explore below, and here.
We're A Great Company To Work With
You ask us to deliver something. We agree a price. We deliver what we've promised (plus some!). We continue to look after you, and we make absolutely sure you're happy. You pay us.
It's that simple.
We're A Great Company To Work For
This is probably obvious, but we can't be good to work with unless we're also great to work for. We have a talented team of people who all love coming to work in the mornings. Meet them below.
With Experience Comes Wisdom
We've been doing this for a long time. Idonix was established in 1999 by Pete Griffiths and Paul Harrison, and we've now over 20 years' experience in delivering systems for projects as diverse as Elections, Sport and Game Shows, for major clients such as the BBC, Microsoft and the Disney Corporation.
We've learnt a lot in that time. We know how the broadcasting industry works. We know there are no second chances. We know that creativity, quality and professionalism needs to run through every thread of our business.
Not Too Small, Not Too Big
There are enough of us to get the job done efficiently and quickly, and to spread skills and knowledge. But there aren't so many of us that we can't all fit round a dinner table.
We like being this size. It works.
Our Team
Idonix is about people. People who are creative, systematic, professional and unflappable.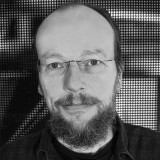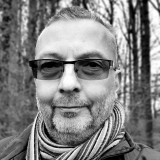 Our Workplace
An important part of our ethos is that we should have a good working environment. So we've based ourselves in rural Shropshire in a beautiful 17th century building on Much Wenlock High Street. Originally an inn, then a bank (sadly we haven't found the safe yet), and now home to Idonix.