Your Invisible Graphics Operator
Rich and immersive graphics are becoming an increasingly important constituent of edited packages. There is also a huge drive for fast turnarounds and reduced staffing costs.
Ignition Post nails these problems: a file based graphics workflow tool that allows producers to create their own graphics for use in post-production, the web and social media. We can use your chosen rendering technology and your data.
Interested? Tell us about your use case and we'll get back to you with some return on investment figures.

High Volumes
Schedule graphics for automomatic rendering based on data events, or have your producers enter the graphics they need from a simple web interface.

Fast
Using Post means that all your graphics are rendered and ready for use before you start your edit. No hanging around waiting for your graphics system NLE plugin to do it's stuff.

Accurate
Data driven and validated graphics means all your graphics have the right numbers in them - no copy and paste or re-keying required.

Cost Effective
Not just faster turnaround, higher volumes and increased quality - fewer graphics ops means reduced costs.
Renderers
Ignition Post has a plug-in model for output renderers. We currently support Viz, with After Effects close to delivery, Chyron on the immediate roadmap, and Avid to follow
No matter what your choice the workflow in Ignition Post remains the same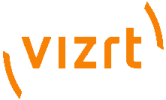 Upload your Viz scenes to Ignition Post and use our powerful templating tools to bind control objects to data
Package your project directly in After Effects and upload to Ignition, where you can template it just as you like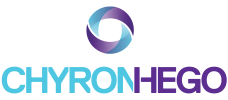 Direct integration with LyricX allows you to drive your graphics using Ignition Post's data templating and automation
User Experience
Intuitive
Post has a simple user interface: producers can start building and rendering graphics after just a few minutes training
Web
The ubiquity of our responsive HTML5 web interface is perfect for production workflow: render graphics from any device, from any location
Windows
We use the power of a rich Windows interface for data management and template design, deployed using Microsoft ClickOnce technology
Previews
Viz, AE and LyricX rendered previews right in the browser, giving producers confidence that their graphics are correct before committing to render
Workflow
As with all Idonix tools, great workflow and ease of use takes centre stage, whether it's managing users, creating templates or of course creating and rendering graphics.
Administration
Creating users, allocating roles, and managing password policies - ensuring that the system meets your information security requirements
Data Ingest
Handling data generically and wrapping up potentially complex feeds in a semantic way - allowing your users to get on with their jobs without delving into XML
Template Creation
Classy template building tools with tight Viz, AE and Chyron integration and straightforward data binding - all with version control and publishing workflow.
Graphics
This is the really easy part! Producers can build and render their graphics from within any modern web browser - even on an iPad.
Data
Data driven graphics are what Idonix are all about, so when it came to the design of our first graphics templating product getting clever with data had to be at the heart of things
Providers
A provider wraps third party APIs, and presents data schemas and feeds to POST in a standard and generic manner. Since POST offers a plug-in model for these providers it can consume any data source using a consistent and standard workflow.
Schemas
A schema describes the "structure" of a data document, and is a fundamental concept within POST. Once we have an internal representation of a schema, we can use this to create "hooks" that we can use to bind graphic elements to data.
Lookups
Static lookups - implemented within Ignition POST as additional data providers - allow the overriding of strings presented in data feeds, and give an opportunity for context specific names within graphics- for example "short" or "medium" versions
Hooks
Hooks are used to select specific elements from data documents, and to apply transforms to those elements. This gives a semantic view into the data, providing a "real world" model for easy use within the templating workflow
Features
Ignition POST is designed to scale both in volume of render requests, and across different geographic locations
Render Pools
POST can contain as many render pools as required, each targeted at a specific render configuration or geographic location, and each containing as many engines as needed (or as many as you can afford!)
Drop Locations
A drop location specifies where the final rendered files are delivered to. POST can handle as many these as required, using a number of different protocols such as FTP, SFTP or plain old SMB file shares
Render Configs
A producer can choose a configuration at the time of render - this will define which codec will be used and which drop location the render will be delivered to
Image Sets
"MAM Lite": named collections of images used for a particular purpose, and with similar attributes, such as 'team badges, 256x256'. Users can upload new images from both the Windows and Web clients
On Premise Or In The Cloud
Post can run either within your own infrastructure, or as "software as a service" - a fully hosted option in the cloud including Vizrt, After Effects and LyricX file rendering capability
What our friends say
I can count on one hand the suppliers I'd want to work with again, and Idonix are one of them
Technical Executive, Major UK Sport Broadcaster