IBC 2018: RAI Amsterdam 14-18 September
Come and see Idonix at the Ross Video IBC Stand 11.C10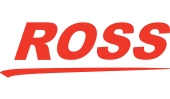 Read on to find out what we'll be showing, then book a meeting - email us at hello@idonix.com
Ignition and Frontier
Idonix will take live election and social data and with their unique Ignition interface show how you can easily drive real time foreground graphics within Ross' Frontier Virtual Studio.
Frontier is Ross Video's latest graphics platform, based on the Unreal engine, capable of photorealistic scenery and works in a virtual studio environment for virtual and augmented reality. Idonix bring their years of experience in graphics and virtual studio productions to this exciting new world.
Ignition is an agile development framework that takes the pain out of complex live graphics production and can be used to build custom workflow solutions to fit specific needs. A Frontier Unreal preview embedded in Ignition allows the producer to see and rehearse a stack of graphics prior to playout bringing confidence and traditional workflow to the exciting hyper realistic graphics engine.
Ignition Post
Come and see the new features in our post production graphics workflow tool
Compositing
Automated compositing of graphics with video for completed output – no need to drop the graphics file on to the time line and composite, the system can now output the whole file straight into MAM workflow
Metadata
Ingest of sidecar metadata from AME, and optional injection of additional contextual and editorial data for onward delivery to MAM systems
Notifications
Email and Slack notifications when render sets are complete
Ease Live
We'll be showing live and VOD interactive data driven graphics rendered on device